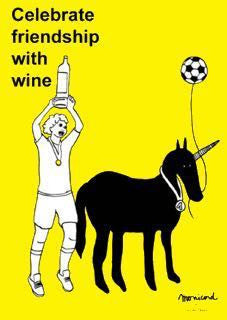 Score some goals
It is all about football in the coming months and therefore Monicord x Love & Saincrit, are joining forces to build a great team!
Your hubby or friends fancy watching the match and you're up for something else or you're just wondering how to spice up the evening... here we are with a great offer!
Discover the fun football tasting pack offering : 3 wines from the Monicord series, 3 wines from the Love & Saincrit series, an A5 Madame Monicord poster and a couple of medals for the all-time winners.
As always, Monicord wines and more in a playful manner
Find out more about : Love & Saincrit