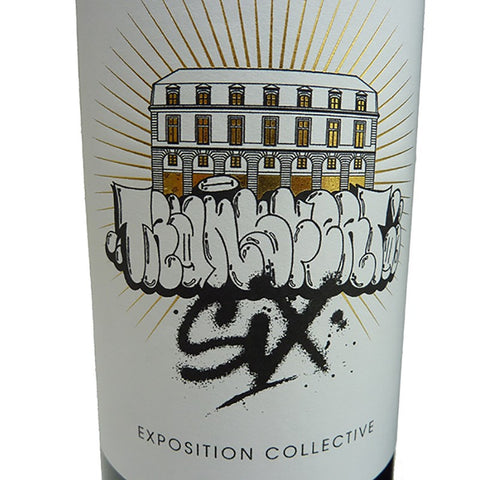 Cuvée Transfert 6 x Les Monicord 11
Transfert : much more than just a street art exhibition... Amongst other things, it's also the famous "cuvée Transfert 6" x Les Monicord 2011
Transfert 6 is a free exhibition-event taking place this summer 2016 in Bordeaux and situated on 5000m2 in the former Virgin Megastore and brings together 30 artists, street artists and painters...
The exhibition is open until the 25th september from Wednesday to Sunday 1pm - 7pm.
This year the artist collective unites : Jean Rooble, Odeg, Landroïd, Disketer, Mioter, Jone, Crewer et Trakt, Kendo, Tack, Limpio, Nabis et Mozone. 
Transfert also invited 17 artists from other parts of France and abroad : 4letters, Bault, Bims, Capdorigine, Charles Foussard, Deih, Ernest Illm, Farewell, Gleo, Mr Kern, Obad, Retro, Romi, Scaner, Sebas Velasco, Vilx and Zest.
This summer (like last summer during Transfert 5 in the former Police station Castéja) you will be able to have a drink during the afterworks every thursday and friday night from 7pm - 10pm and enjoy the live music sets organised by Charl and Dirom.
Monicord is proud to be one of the sponsors for the 3rd time and for the 2nd time the artists of the collective have designed a special wine label for the famous Cuvée called "Cuvée Transfert 6 x Les monicord 2011. (limited edition)
To get your collector's bottle for the famous "cuvée Transfert 6" x Les Monicord 2011 : order here. This wine fits perfectly for a tasting with friends in a cool atmosphere. Don't forget that  part of the benefits go to Transfert. 
Keep updated, become a fan of Transfert on their Facebook page and have a peek at their website site 
The link to France 3 reportage in French