Clos Monicord 2016 wooden case - 6 bottles
Regular price

€162.00
Sale price
Tax included. Shipping calculated at checkout.
Share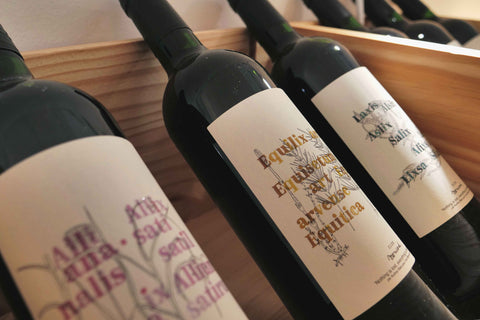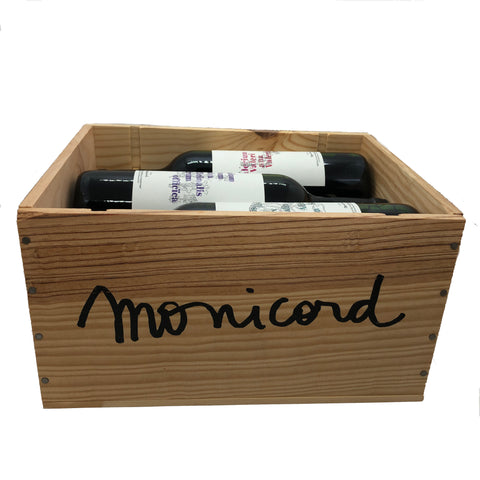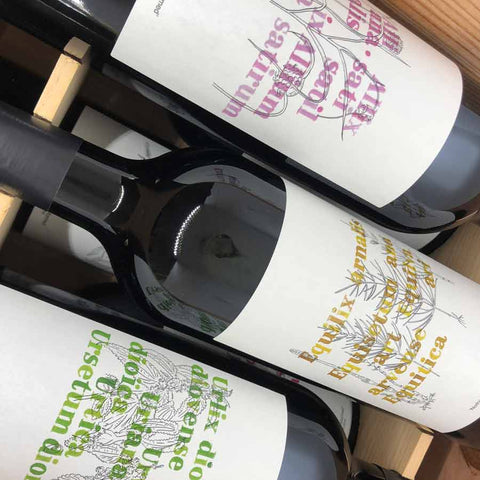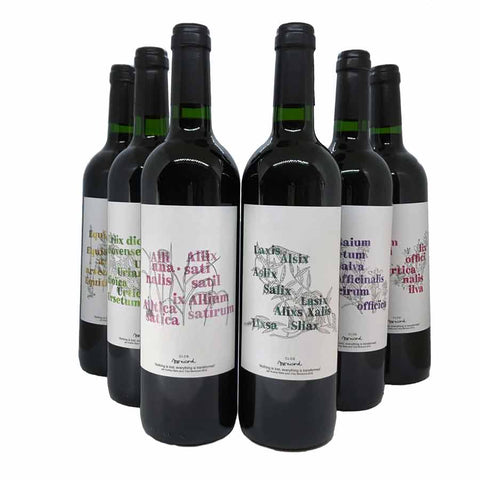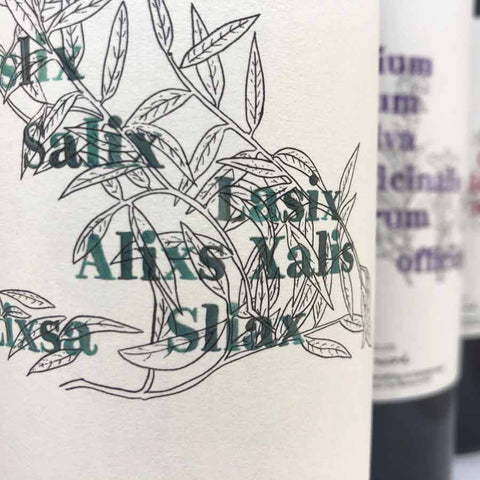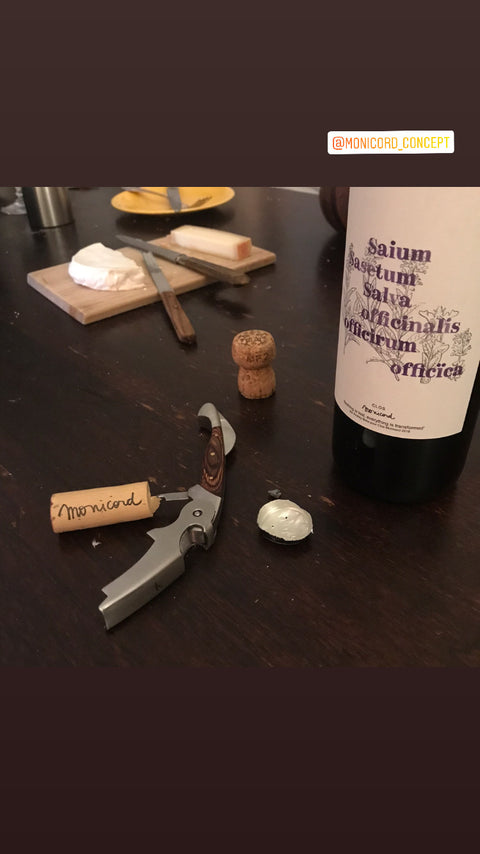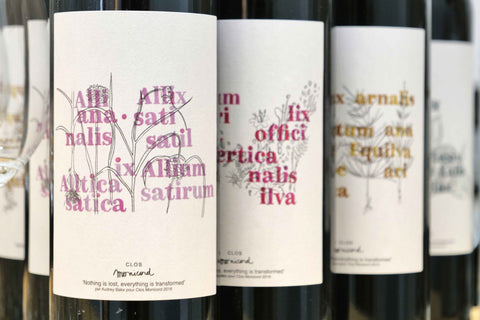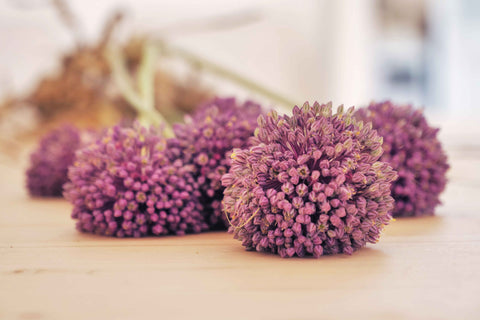 This product can be shipped to the USA.  
"Nothing is lost everything is transformed"
Limited edition
Grape variety: Merlot 80%, Cabernet Franc 15%, Malbec 5%

Varietal: Red wine, vin de France
Tasting notes: You open the bottle. And you taste. Dark color. Not bad. Did you expect this? Not sure? That's normal. Our wines are a live and you just took of the cork. It needs time. No problem dinner is served. Friends are happy. Ambiance is great. And you serve again some wine. Watch.......''Ah a nice wine''. What is it? That's where we come in. Our wines have this finishing touch. This what want.  And I can assure you at the end you are talking about the label. 😊
Food pairing: Delicate veal, fillet of beef, grilled porc (see recipe below) or even sauted shrimps 
Technical details : Soil clay-limestone, no oak and no other added products.
Labels : the beautiful designed labels "Nothing is lost everything is transformed" refer to the plants used at Clos Monicord instead of usage of pesticides.  Click here for read the blog article.

Size: 6 x 75 cl
The Vintage

A great year for the grapes. Sun, a little rain at times and fun. At the harvest Patrick and his team did this with laughter and singing. Even our neighbour wondered how much the team was enjoying themselves. It is all about fun also when you harvest. Convinced that this was critical to make this a great vintage.
Technical data

First year we pruned with the Poussard - Guyot method, 8-12 bunches of grapes per vine. Mechanical de-weeding, winter cereals and minimal intervention in the soil works. Added sulphites <40g/HL.
The wine making

As the grapes were of an excellent quality, maturity at perfection. 3 grape varieties were assembled once the fermentation process was finished. The result a refined wine, yet with a personality.
More Features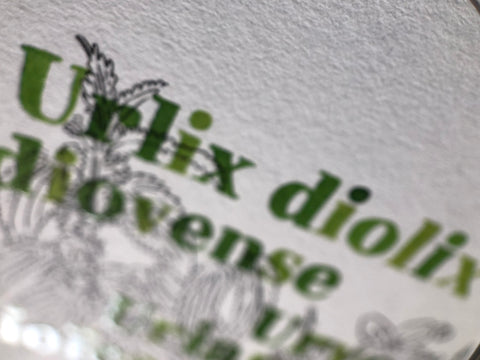 For the 2016 vintage of our labels, Audrey worked on all the plants that surround us and that we use daily in the process of creating wine. They deserved a place on one of Clos Monicord's six-label series!
With each drawing, she associated a text. It recalls both the real name of the plant, its Latin name, and a combination of syllables to create an imaginary name.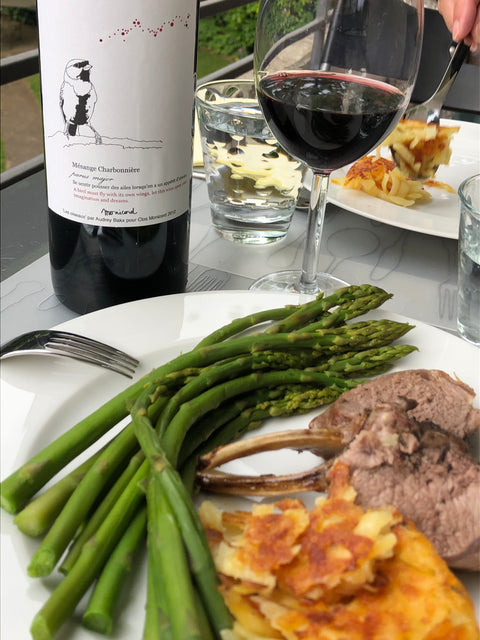 Roasted Black Porc breast on vine shoots
- Black pork breast preferably with bone
- 1 litre of red wine, for the marinade. Not necessarily Clos Monicord, for cooking a simpler wine is fine. Organic preferably
- A good bunch of Vine shoots, preferably also organic. In case you can find contact us, sometimes we have some spare
- Fresh herbs a few leaves of Sage, Thyme, Rosemary, Laurel

The herbs and red wine make up the marinade just add the pork breast. Let it marinate 24 hours. The next day on your barbecue or in the fireplace, prepare nice embers. Drain and dry the pork belly add salt and pepper. Add the vine shoots to your embers and when most of the flames are reduced, sear the breast. Once nicely browned, the pork roast is ready to be served.

Explore other collections