From CEO to ECO
From a World Citizen to a Green Convinced Citizen is the Monicord story. A well-traveled family, with senior management positions in several countries, we took up the bold step to produce wine in 2000.
Rapidly when close family and friends were confronted with illnesses as Parkinson, we realised the impact of pesticides and herbicides in agriculture. We understood at an early stage that we should do everything what is under our control to respect nature and do only what is good for ourselves and our consumers.
A brief timetable walks you through a year at Monicord with pictures and a short text to get an inside how we work with preserving the best for nature and for you when enjoying a glass of Monicord.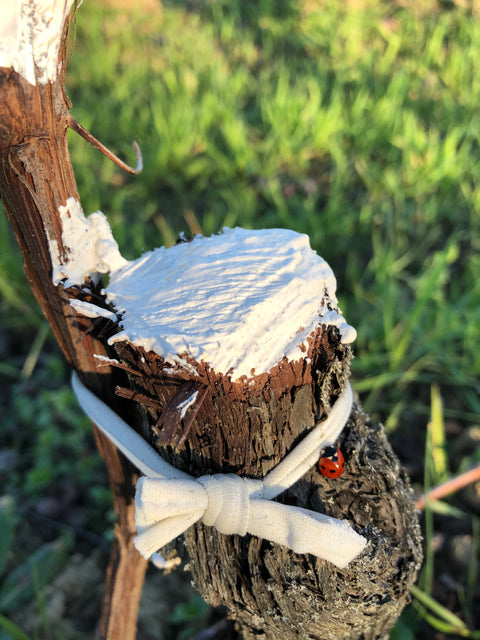 Pruning
The year kicks off with pruning. A most critical moment. At Monicord we have over time decided to preserve old vines and as much as possible give them a second life by using a young vine shoot to become the new vine. This tedious process done over years has allowed to preserve old none cloned vines. A large part of the vines dates back to 1960.
Whilst agriculture subsidies are tempting to plant new plots with industrial cloned vines, we prefer to preserve old vines and have them adapt and able to resist better to illness.
To keep herbicides out
Since several years we mechanically work the soil between the vines. The result is a wonderful flora and fauna as compensation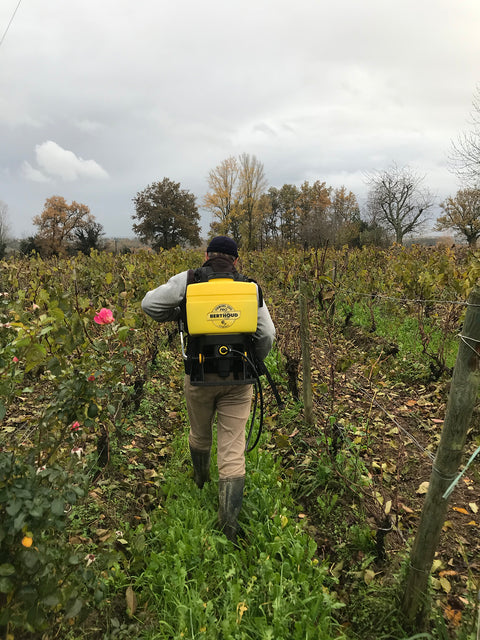 Biomass and antistress
What decades of practical evidence have demonstrated the benefits of the farm input, biodynamic preparation P500, cow horn manure, we do at least twice a year. A natural way of giving biomass and providing resilience against various stress conditions.
Winter grains
Regularly in autumn we sow various grains to increase the different varietals between the vines. Which not only is a heaven for insects, but also a natural way of giving nutriments to the soil.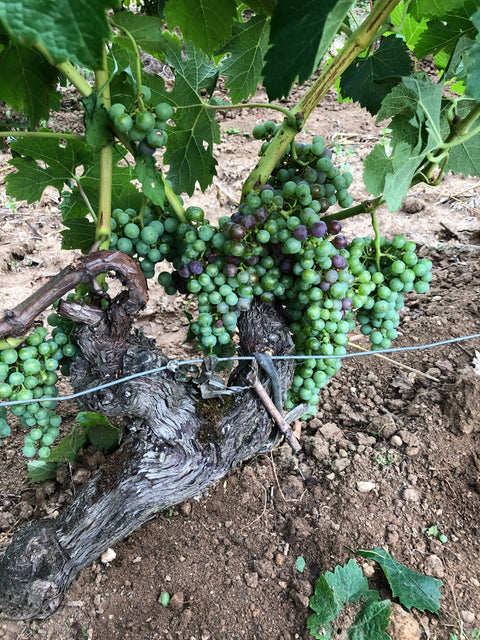 Late spring
Before veraison cluttered grapes are unravelled and leaves between the grapes removed. This delicate work ensures that a fresh breeze keeps the grapes dry and avoids the building up of moist. However, a large canopy of leaves is left to protect from over exposure of the sun.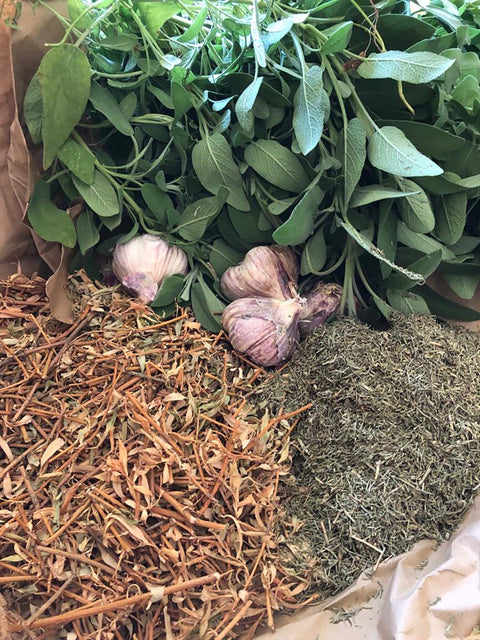 Phytotherapy in the vineyard
Early 1900 the first signs of globalisation were noted in the vineyards with mildew, which originated from the US, European vines were not resistant; Solutions were found over time by chemical fungicide sprays. We reduce the authorized products as Copper Sulphate by using plants as Sage, Horsetail, Stinging Nettle etc. Click and read more on this blog posting.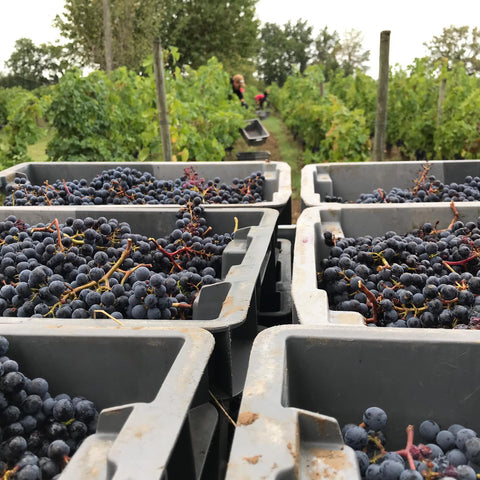 Harvest
Harvest at Monicord is done by hand. Grapes are picked plot by plot and placed in individual crates. Straight to the wine cellar.