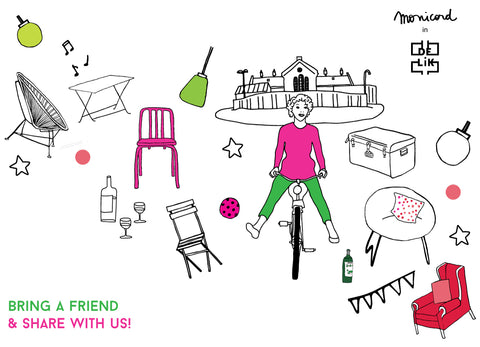 Monicord at "de LiK"
Monicord wine tasting will take place on April 22nd at "De LiK" in Utrecht, Netherlands. A tasting, exhibition and pop-up shop will take you into the universe of Monicord.
A family story with excellent wines. Joep the winemaker takes care of the grapes and the vineyard. Audrey, the artist, takes you into the universe of Monicord. Wine is placed in the centre for an educational and unforgettable experience, with colouring activities, a presentation about the history of the vineyard, a small exhibition on the wine labels, and an interactive space to take selfies surrounded by a unique set up. 
The main motto is to make wine attractive for all ages.
An event in association with Bakx en Meijer.
Free entrance
April 22, 2018
Wolvenplein 27, Utrecht
from 2.00 to 6 pm
Parking available at Grifthoek and Kruistraat