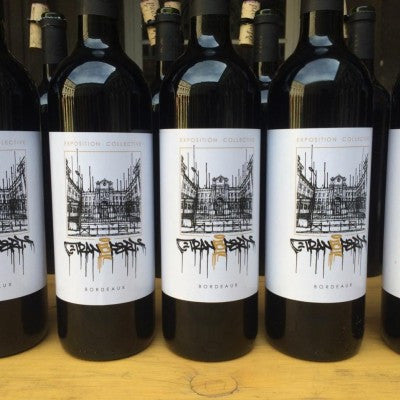 Monicord & Cuvée TRAN5FERT 2015
Clos Monicord introduced the cuvée 'TRAN5FERT' with Les Monicord during the graffiti exhibition that took place in the old Police Station 'Castéja' during the Summer 2015 in Bordeaux, France.
The exhibiting artists worked on a wine label design for this specific 'cuvée'. The labels were printed in limited series. Many thanks again to Trakt for the graphic design, who worked out this great label.
We were extremely pleased to sponsor some wine on certain occasions during this event and we are happy that we were able to be present with our wines during this major event to support the work and inititative of the artists. This has been one of the largest exhibition visited in Bordeaux since many years : 40 000 visitors were counted between June and September.
For the nostalgic ones or for those who couldn't make it, don't hesitate to look out for more information on 
http://www.expotransfert.fr