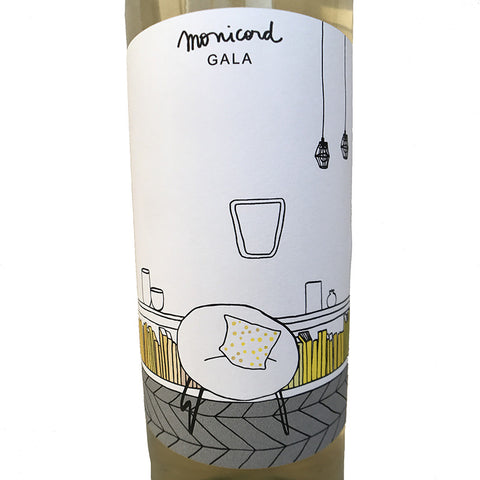 Gala is not a colour.
She is also a friend.
But now we're talking about the latest cuvée made with Sémillon grapes. 
100% Semillon
Your last meeting was cancelled. You are back from work. Have a seat in the library. Choose a yellow, saffron or apricot coloured book cover that will pair well with this delicate Semillon wine.