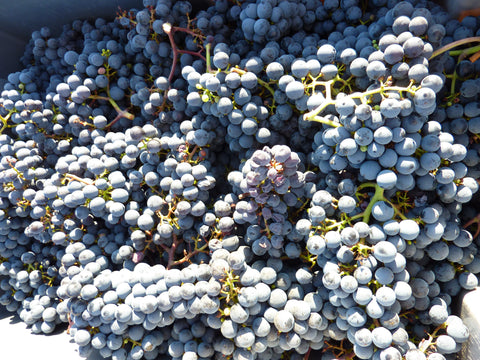 Jancis Robinson elects Monicord wine of the week
Read the full article http://www.jancisrobinson.com/articles/clos-monicord-bordeaux-superieur
Yes, yet another red b******x, I'm afraid, but one that is highly distinctive, keenly priced, and sold direct from the property, outside the usual distribution systems. 
Joep and Mireille Bakx were looking for a new life and an interesting wine farm in Bordeaux because she is Bordelaise; he is Dutch. In 2000 they ended up buying this tiny property (1.5 ha) in Verac 8 miles north west of Fronsac on Bordeaux's right bank in pretty green hilly country. (I know, you will read the word 'tiny' and think that it signals sky-high prices, but in this case, it doesn't.) They bought Clos Monicord from an elderly couple who had already farmed there for 30 years, with minimal use of fertilisers and pesticides. Some of the vines were 80 years old with the following encepagement: Merlot (70%), Cabernet Franc (20%) and Malbec (10%). Soils are predominantly limestone and clay and over the last few years the major changes have been in the vineyard, notably reducing vine height and opening up the canopy and planting cover crops. Although vintages 2000 and 2001 are available, the Bakxs reckon 2002 was the first vintage they feel represents the direction they want to go in. (And the price of the 2001 is almost suspiciously low.)
I have tasted the 2002, 2003 and 2005 (neither the 2004 nor the 2005 has been bottled) and was most impressed. They all have a really zesty freshness about them (I don't mean herbaceousness or any hint of underripeness) but also great fruit concentration, without any excess of alcohol or extraction. Even ClosMonicord 2003 is a lively wine that I would firmly recommend for consumption any time over the next two or three years, andClos Monicord 2002 is extremely respectable, a good buy for current drinking, while Clos Monicord 2005 is mighty promising.
Jancis Robinson May 2006